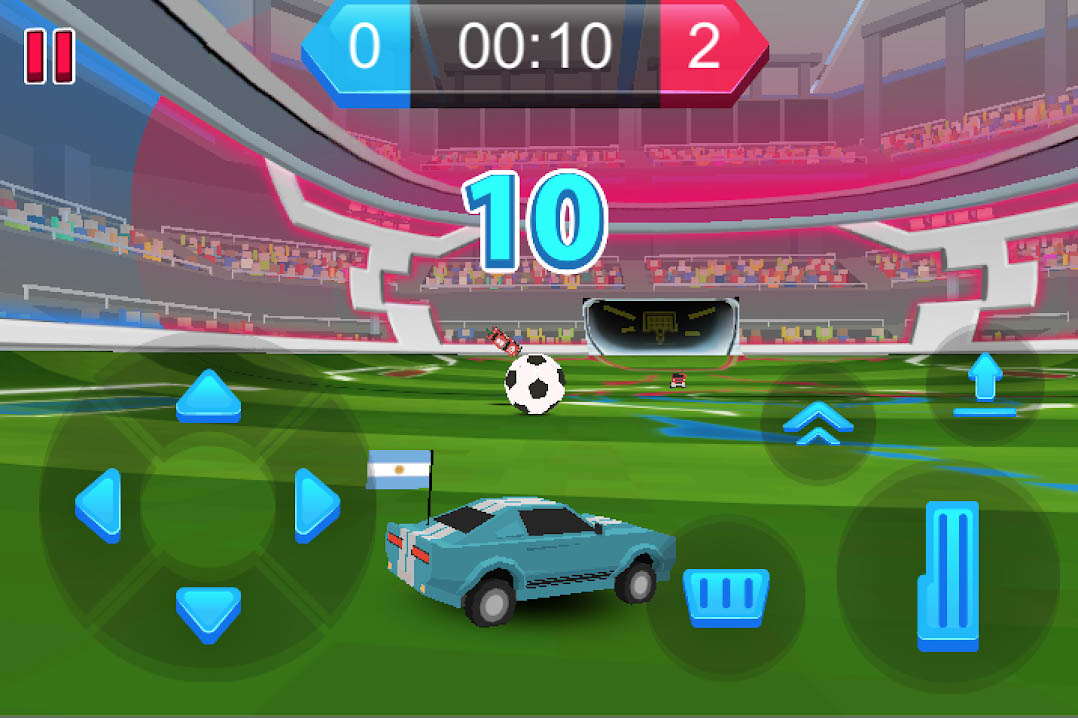 WIN THE CHAMPION AND ROCK THE WORLD!!
Want to enjoy SOCCER and RACING at the same time?
Multiplay will available on your mobile. Get the chance to against best player around the SOCCER world.
Time to team up with your buddies and welcome to join the World Cup of Rocket Soccer League!
CHOOSE your own car and get full charged!
AMAZING stadiums all you can run!
KICK-OFF all competitor out and win the victory!
BOOST your engine and fire up with your vehicle!
QUICK start the match only by a press!
Play FREE, SCORE amazing!
ROCKET to SOCCER, ROCKET to RACING , ROCKET to CHAMPION.